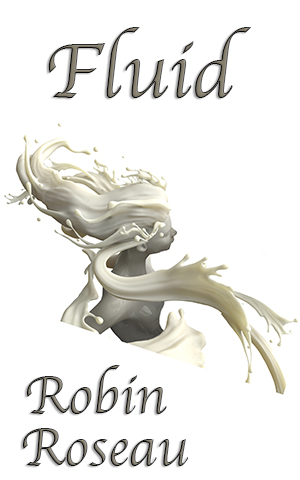 Fluid is what happens when Robin Roseau decides to write a "light, fluffy" romance.
Jasmine and Tamsin are friends with one thing in common: a joy of scrapbooking. But it so many other ways, they couldn't be more different. Jasmine is reserved; Tamsin is outgoing. Jasmine wears skirts and blouses; Tamsin is fond of leather. Tamsin is gay; Jasmine is not.
And yet, in spite of their differences, there is a mutual attraction, and sparks fly from the first night they meet.
Fluid explores intimacy and the fluidity of sexuality.
This is a novel of 70,000 words.
Fluid is in edits. It should be out by the end of the weekend. I originally began this novel some time ago, and then it landed in my "going nowhere" pile. Well, I took it out, dusted it off, and finished it. I decided to keep the names of the main characters as originally written, even though they conflict with the names of a few characters from the Selected series. I hope this doesn't cause confusion.
Robin