Some New Book Covers
I'm very excited about this. I hired two artists to produce new art for two upcoming books. This is a big step up in my covers, I think. I won't do this for every book, but I wanted a custom cover for the upcoming My Soul To Win, and when reviewing potential artists, I saw an image and said, "That could be Alyidil," one of the antagonists from Reluctant Host.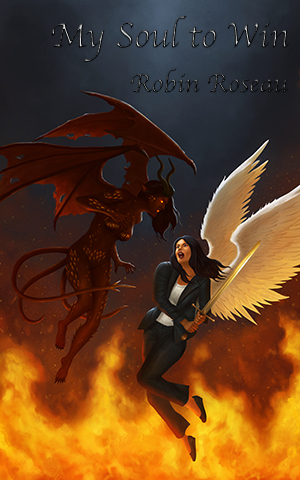 First is the cover for My Soul to Win, which is near the end of the beta process and will be live by the end of the month. I want to say: my beta readers have had very, very good things to say about the book. When I decided to write a sequel to My Soul to Play, I knew it would mean a trilogy, and I'm pleased how things turned out.
This cover is by Simon Zhang from Indonesia. You can find his art here: https://www.artstation.com/montjart. I think the cover speaks for itself. I may use him for the next Fox novel. He did a nice job.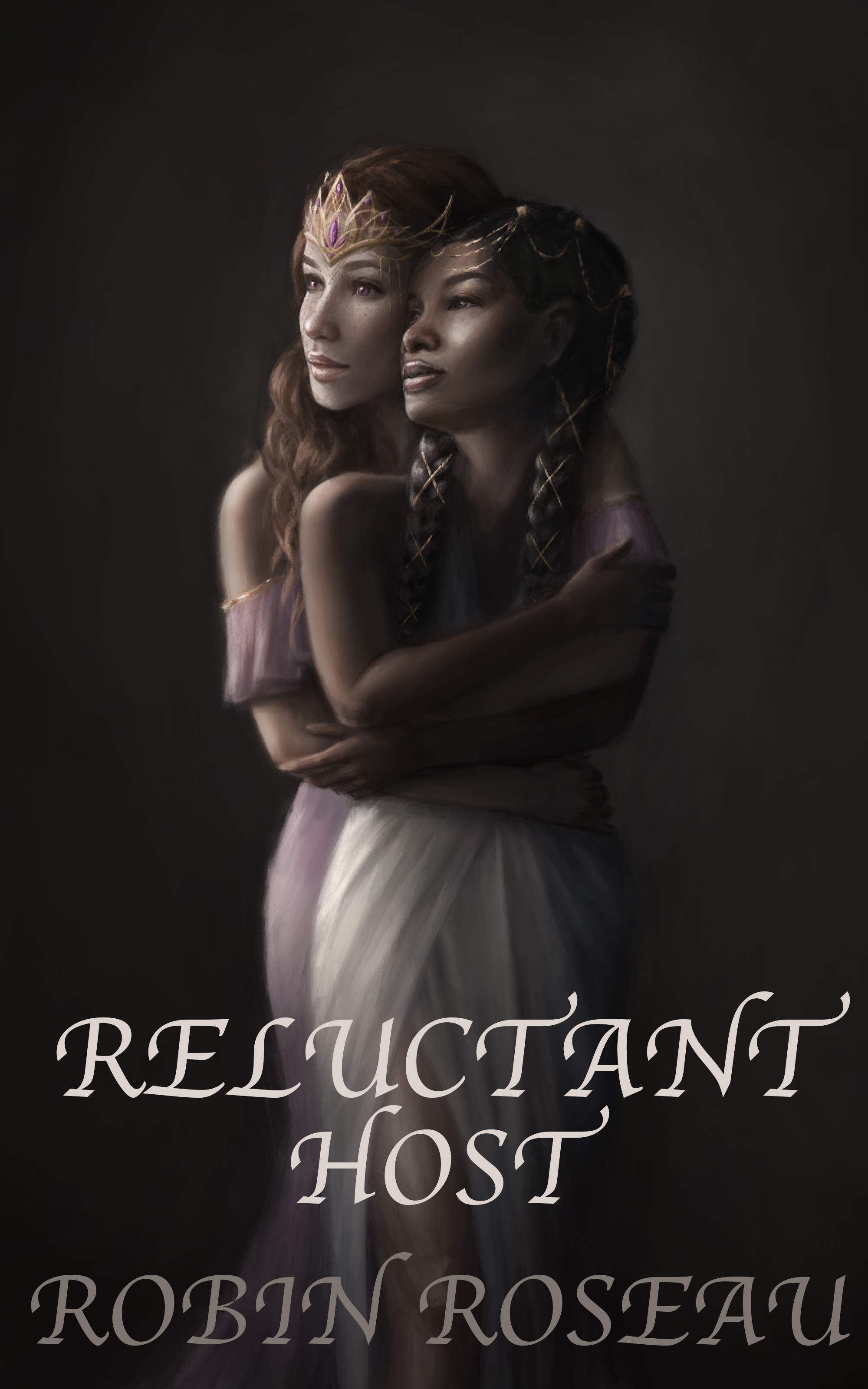 And for something completely different... I am entirely in love with this cover by the extremely talented Lauren Wilson. Lauren is also on Art Stations as https://lauren_wilson.artstation.com. I absolutely love her art. The images that caught my attention the most were Moth Queen and Flowers. Reluctant Host is also near the final beta process and will be out late in May or early in June.
I don't know how often I'll use custom art like this. But I've already tossed out the idea of asking Lauren to "just paint something", and I'll make a story around it. I hope you like the new covers -- and the stories they help to introduce.
Robin Roseau, May 2019
I Write Some Weird Stories
Like anyone, I can have confidence problems. When it comes to my writing, I worry that my stories are just too weird, or too... well, too much of a few things. But mostly too weird or edgy, or whatever word you might want to use.
I just finished an edit-pass of an upcoming story. It falls into the too-something category. But I'm going to toot my own horn for a minute.
It's definitely too-something. I don't know what word to use. But at the same time, it's sometimes funny, sometimes sweet, sometimes cute. And I decided that, in spite of being too-something, ultimately I like it.
And thats sort of the thing. Even my too-something stories, in the end, I decide that even though they're a bit on the weird side (or pick whatever word you prefer), when I'm done, I like them. And so, they make it to Amazon for the rest of you to read.
And I presume that if you're still reading my work by now, you're perfectly fine with the too-something-ness of a lot of my work.
Sacrilege
I'm about to commit sacrilege.
I'm not a Game of Thrones fan. I'm a fantasy and science fiction author who doesn't like Game of Thrones.
When it first came out, I watched a few episodes, enough to decide I didn't like it. At the urging of friends, I tried. I really did.
But I hated everyone.
Admittedly, some of the people are written to be utterly deplorable. Almost everyone, really. My two favorite to hate, of course, are Joffrey and Dany's brother, whatever that slimey creature's name was.
And I know they got what they deserved, but I would argue, for a show that was willing to push a little boy out a tower window in -- what was it? the series opener? -- it took far, far too long for Darling Brother to get his.
Okay, I just went out to a web site. Verys Targaryen. It took 6 episodes. I had stopped watching by then. And it was a fitting death, quite horrible.
But that snivveling little tyrant, Joffrey. Fourth season. Fourth! Even knowing he dies, and at least somewhat unpleasantly, wouldn't make it worth watching three full seasons with him. And then is death was far too easy. Pleasant? No. But far too quick, for what a little shit he was.
In the meantime, while Emilia Clarke is great eye candy, and she seems very sweet in interviews, the clips of her all make her seem wooden, and her character not very strong. Instead, she's surrounded by strong people (and dragons). Okay, the dragons are really cool. But didn't she have a bunch of eggs? What happened? I don't know. I do know one of the white walkers, or whatever they called, threw a javelin an amazingly impossible distance, leading to the death of one of them. I don't know what happened to the rest.
Sorry. Distracted by dragons. Can you blame me? But her best kick-ass scene (according to the limited clips I've seen on YouTube) is when she takes over the slave army. That wasn't bad, although she came across as incredibly wooden through most of it. But usually, her ass-kicking is done by everyone else, and we see scene after scene where someone else has to save her. She just sits there. She doesn't do so much as pull a knife. I'm sorry, bug Gabrielle is far more kick ass. She sure does act entitled, however. Not that I would have wanted her life.
I think my two favorite characters (from limited watching) are Arya Stark and Peter Dinklage, Tyrion. Arya turns into a real ass-kicker, and brilliant besides. If anyone deserves the iron throne, she's on the list.
Peter Dinklage puts in, in my opinion, the best performance of the entire cast. He gets all the good lines. That helps. He's my runner up for the Iron Throne. Of course, from what I can tell, he'd dust it off for Dany.
Jon Snow... is boring. Okay, he's a classic hero, more or less. Epic books are written about the Jon Snows of fantasy novels. He's the closest GoT has to Strider, as best I can tell. And he's... boring. Maybe I wouldn't say that if I actually watched. Or maybe I would still think he's boring.
Of course, everything above is coming from someone who stopped watching after, I think, three episodes. And from time to time, I think I should watch. But then I remember that means 3 entire seasons of Joffrey, and I just can't do it, even knowing he eventually gets his.
I think I wouldn't mind understanding the plot a little better. I've read a few writeups, but it's just so darned confusing, and I just don't care enough.
But the final season has begun. This is my homage to a show that has been the talk of the country for 7 years (when we're not lamenting the current political climate). Right or wrong, love it or hate it, you can't escape Game of Thrones.
Who do you think will take the Iron Throne? Does Dany survive? Do her remaining dragons? Does Jon Snow take a second, more permanent death? After all, isn't it his destiny to die heroically? Does Dany step aside for Jon to take the throne? Does he?
Or do the men from the north prevail? It's Game of Thrones. On one is safe.
I'm pretty sure it won't be Peter Dinklage, but wouldn't that just be totally awesome?
Red Paws Inn is Live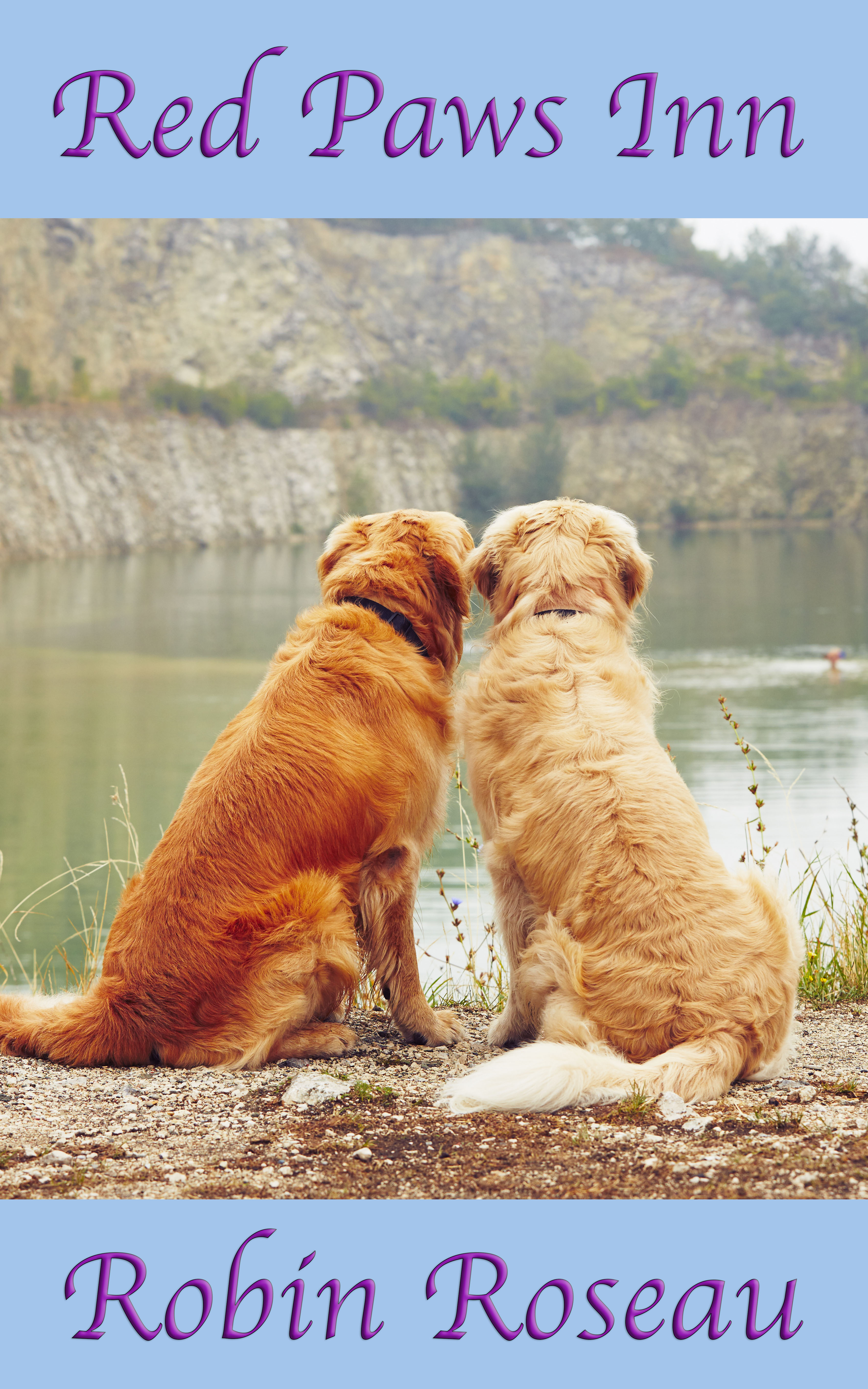 Janis Swain runs the resort she inherited from her grandmother, the Red Paws Inn, located on the edge of the Boundary Waters Canoe Area. The resort consumes her life, and she hasn't had much chance to socialize since Grams passed away.
Alyssa Constantine is about as close to the opposite from the normal clientele to canoe deep into the heart of the Boundary Waters, and she has a history she doesn't share right away.
The two bond over the telling, but Janis's entire life is a six-hour drive from Alyssa's, and a life together would be uncertain.
Ressaline Princess is Out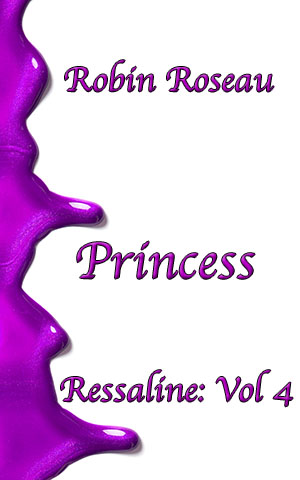 Ressaline Princess is available on Amazon.
Allium is angry at Princess Gionna's subterfuge, and begins her preparations to return to Flarvor, hoping to return to the simple life of leading a road repair crew. But Olivia and Gionna arrive to beg her to reconsider.
This novel is the fourth of the Ressaline series that began with Encircled, the third installment of Allium's story.
Protecting LGBTQs Online
I received an email linking to: LGBTQ Online Safety Guide. I thought the guide offered good advice for people to protect themselves from cybebullying. I'm not going to talk further but simply let the guide speak for itself.
Robin
Ressaline: Diplomat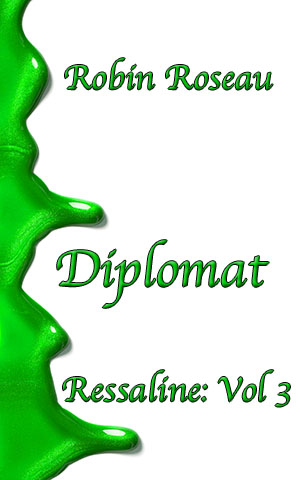 I just hit Publish! It should be available about when the snow starts to bury us again.
More Books Coming
More books are coming!
Last night, I finished the first draft for My Soul to Win, the third and final book in the story of Detective Teigan St. Claire. I need to do edits, and I'm not satisfied with the ending, so I'll be working on it. Then it's off to beta readers. Expect an announcement in April or May.
A few weeks ago, I finished the first draft of Red Paws Inn. This book needs one more read-through from me, then it's off to the beta readers. It's possible it could be out in March, but April is more likely.
The next two Ressaline novels are near the end of the beta cycle. Expect one out very soon, and the other probably later in March or early in April.
Mind Wipe is early in the beta process. It's a novella, based on the same initial premise as Lace, but a very different story. Because it's a novella, turnaround is faster, so expect it possibly later this month, but April is more likely.
I receive frequent inquiries about my most favorite stories and characters. I'll take a minute (or 20) to summarize what I know.
The Madison Wolves: This one is big. I've started Jaguar 2, but it's not very far. I need to finish it before I write Bree's final book. I don't have an ETA on either. I have half of Michaela's next book written, and it has languished for several years. I'm going to need to do some work, and then finish it. I think it's going to be a very good book when done, but no ETA. However, there are definitely more books to come.
Pawn. I have not started the next book. There will be one or two more. That's all I know.
Amazon. Nori's life story will be told. The novel starts when she is very young, and it's very sweet and sad and lovely. It's a big work, and it makes progress slowly.
Selected. At some point, I really need to pick up the story of Bronze and Sapphire, but I have nothing actually begun. I do have a few more Tales from the Beginnings stories partly written. I enjoy writing them when I'm in a particular mood. None of the ones I'm working on extend the overall story arc, but they're fun. So there will be more, but I'm not in a hurry.
Privateer. I have vague thoughts for a third book, but there's no Word document started yet. I'll let you know if that ever changes.
Galatzi Trade. I started Chaladine's next story. And cried a lot while writing. I got so far, and then got hung up. I think I'll finish someday, but no ETA and there's been no recent progress. I have no other related works currently in progress.
Familiar and Kitty Kat. People periodically ask me about one or the other. At this time, I have no thoughts about sequels, but it could happen next week, if the muse pops on my shoulder and starts whispering to me. No plans at this time.
Seer 4. I've touched this, but only a chapter or two. I think I know where the story is going to go, but what I have so far is vague.
The other big work I have going on is tentatively called Through the Portal, but I think I'll end up changing the title, as I think I want to use that as a theme for a type of book and not the title for the first book following that particular theme. I think what I have is half written, and it's big. I'm absolutely in love with the opening scene. I think you're all going to love the entire novel. I'd like to get it out this year.
I'm also workig on something called The Teacher. It is set in the same community as Secret Society, but not the same exact neighborhood. The main character is a technology teacher at the local middle school. At this point, other than the location, there has been no interaction with anyone from Secret Society, and it's an entirely different style of book, an easy lesbian romance. I think you'll like it.
I have more in the works, things I've started that may not necessarily be going somewhere, but I'll probably pick up again. But the above should give a good picture of the most interesting works.
Brushing Away Tears
I'm brushing away tears. I just finished the final words in the first draft.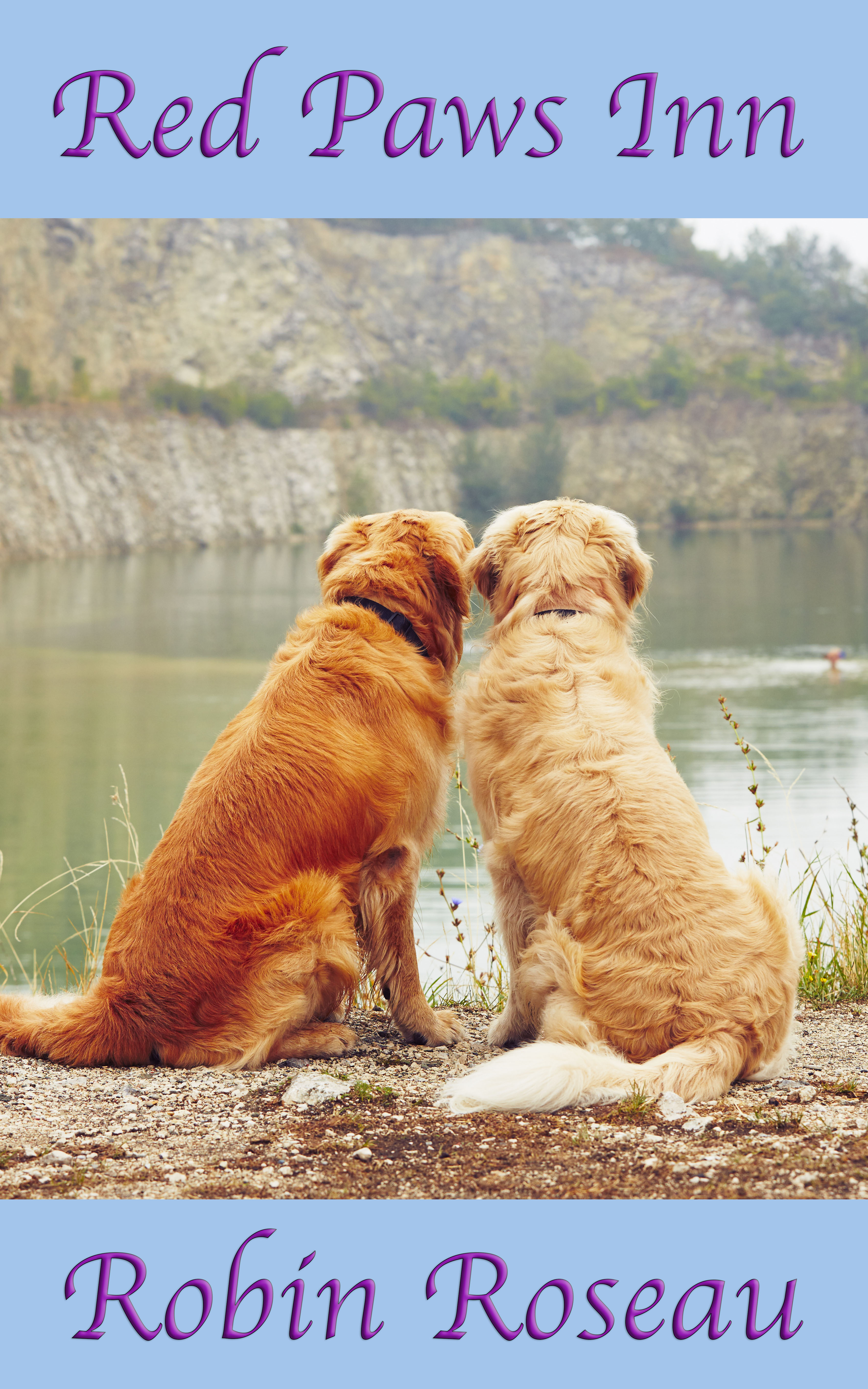 End of Year Status
Hello, everyone. I'm still here, but I've been a little heads down. I thought I'd share and end of the year status.
January and February are going to be big publishing months. You should expect:
Rook: The third in the Pawn series. This is currently in the last half of the beta readers process.
Metabrain. This is a standalone rather dark modern science fiction novel. It's probably a little cyberpunk. It's based on some principles from Larry Niven (and others). In Ringworld, one of the important characters is Louis Wu. Mr. Wu is a wirehead. That is, he has an electrical wire plugged into the pleasure centers of his brain. A cyberpunk version of a drug addict. Metabrain is a very different story but based on the same principle.
A 4-book sequel to Encircled. In short, just before Halloween, I was looking for a guilty pleasure to read. Not finding one, I decided to write my own. By the end of November, I had written 255,000 words (about the same length as Amazon Chief). The first of the four books should be to beta readers within the next week or two, with the rest working through the system by end of February, I would expect. If you liked Encircled, you'll like this.
In addition to the above, Red Paws Inn is a sweet romance set on the shorts of the Boundary Waters Canoe Area. It should be to beta readers (with luck) in January, and available in February or March. However, I still need about 5,000 words of the first draft, so I can't promise that, as I might be distracted.
I've been heavily working on Through the Portal about a woman who finds herself on an entirely different world. The first draft is perhaps halfway complete.
I think I'll also update you on the state of other series:
The Fox: Yes, there will be more, but I need to finish the Jaguar and Omega books first.
Jaguar: this needs to be the next of the Madison Wolves books. I have a start that takes up during the plane ride home from the end of the first book. I've barely begun, so I don't have an estimate.
Omega Choice: This should be Bree's final book. I really don't want to write it until I've written the second Jaguar book.
Seer: yes, there will be more to this series. I do not expect them to come out in rapid succession, but I do intend to see the story through resolution of the impending war.
Amazon: I have a good start on Nori's story, and I intend to (someday) finish it.
Selected: I have nothing in the works at this time. I may write more, but no immediate plans. That could change the next time I want a guilty pleasure and can't find one.
Galatzi: I want to finish Chaladine's story. No estimate. I have no other books currently planned, but again, that could change at the drop of a hat.
My Soul: This will definitely have another novel, but no estimate on when.
Privateer: I intend a third book told by Rani. Currently, it's the last one planned, but who knows?
Outside The Box: I have a sequel in the works, but it's not very advanced.
Poor Little Witch Girl: I intend to continue the series.
Fitting In: I intend a sequel, someday.
Emergency Claus: I started a sequel, but it's not very advanced.
From time to time, people ask me about sequels to other stories. At this point, I have no plans for sequels to Kitty Cat or Blood Slave.
So, that's where we're at right now. I think 2019 will have a lot of new work from me, most of them sequels of old stories, but some of it brand new. For now, thank you for your continued support.
Robin
NaNoWriMo 2018
NaNoWriMo is National Novel Writing Month. The idea is that you start writing a new novel on November 1st and you finish by November 30th, with the goal of 50,000 words or more. For new authors who have never completed a novel, this is considered a challenge, but the idea is for someone to be able to say, "I wrote a book". In order to complete it, you need to just worry about writing and not agonize over finding just the right words and certainly not doing any editing.
I don't usually participate, not officially. But I thought I'd share my own results for November.
I created a new Word document on October 29 (so technically 3 days early), but on the other hand, I'm writing this post on November 23, so I'm not sure I care about the technicality. There aren't any NaNoWriMo police who are going to arrest me.
As of this morning, at 8 AM the day after Thanksgiving, my document is 209,357 words. It's actually four stories from one person, and I may publish as one long work or break it into four of varying lengths. There are distinct sections with natural breaks.
From a pure word count perspective, I've completed NaNoWriMo four times over. Of the four stories in this document, the first two are probably not 50,000 words each, and the third is really quite long. But I have four books, two being novellas.
So for those who wonder if NaNoWriMo is achievable -- absolutely yes. There's nothing special about what I'm doing except I become deely involved in the story and write every minute I can find. Put the fingers on the keyboard and let the words flow.
Something to think about.
Robin
The Hugo Awards
N. K. Jemisin has won her third Hugo award for Best Novel, back-to-back-to-back no less. Congratulations! That's a significant achievement. Unless I missed it, she's the only person in the history of the Hugos to win in two years running, and she won three.
As I read this announcement, I thought about a few things. First, I thought about past attempts to twist the awards by a group of right-wing writers and publishers with their devoted followers. That is (hopefully) entirely in the past.
But I also thought about the books I read during my formative years. I'm sure it won't surprise you to know I was a devoted Tolkien fan. I clicked on a Wiki link to land here: Hugo Award for Best Novel. I started reading downt he list, a list that represents a significant amount of the work I read in my much, much younger years.
I had no idea that Poul Anderson was publishing in the late 50s. I had even less idea that Little Fuzzy was from 1962. (The award nomination from 1963 represents work published in 1962.)
Scanning the list, we see the same names represented over and over: Heinlein, Azimov, Clarke, Bradley, Harrison, Norton, Anderson, Zelazny, Niven, Silverberg, Le Guin, Pournelle, Herbert, Pohl, Cherryh. These are the authors from my formative years.
I'm moved to the edges of tears reading this list. Oh, Patricia McKillip, with The Riddlemaster of Hed. C. J. Cherryh: I absolutely loved your Kitty books. Oh, and if you want dragons, skip GoT. McCaffrey set the standard. You can't get them in Kindle, but go, go, go buy the Menolly books! You may need to get the first few Dragon books for it all to make sense.
If you want something a little less ancient, pick up just about anything by Connie Willis. Naomi Novik has her own dragon series, but I stand by what I said about McCaffrey. Novik's books are fun, though, as they're set in an alternate timeline from our own, covering the Napoleonic wars.
I've neer read a Jemisin. That's about to change. And I think I'm going to look at some of the other nominees and pick them up. I don't know who Yoon Ha Lee or Mira Grant are. And while I'm on Amazon, maybe I'll pick up some of those old books. It's time to re-read a few, and remember past times spent dreaming about what the future could bring.
Sugar Baby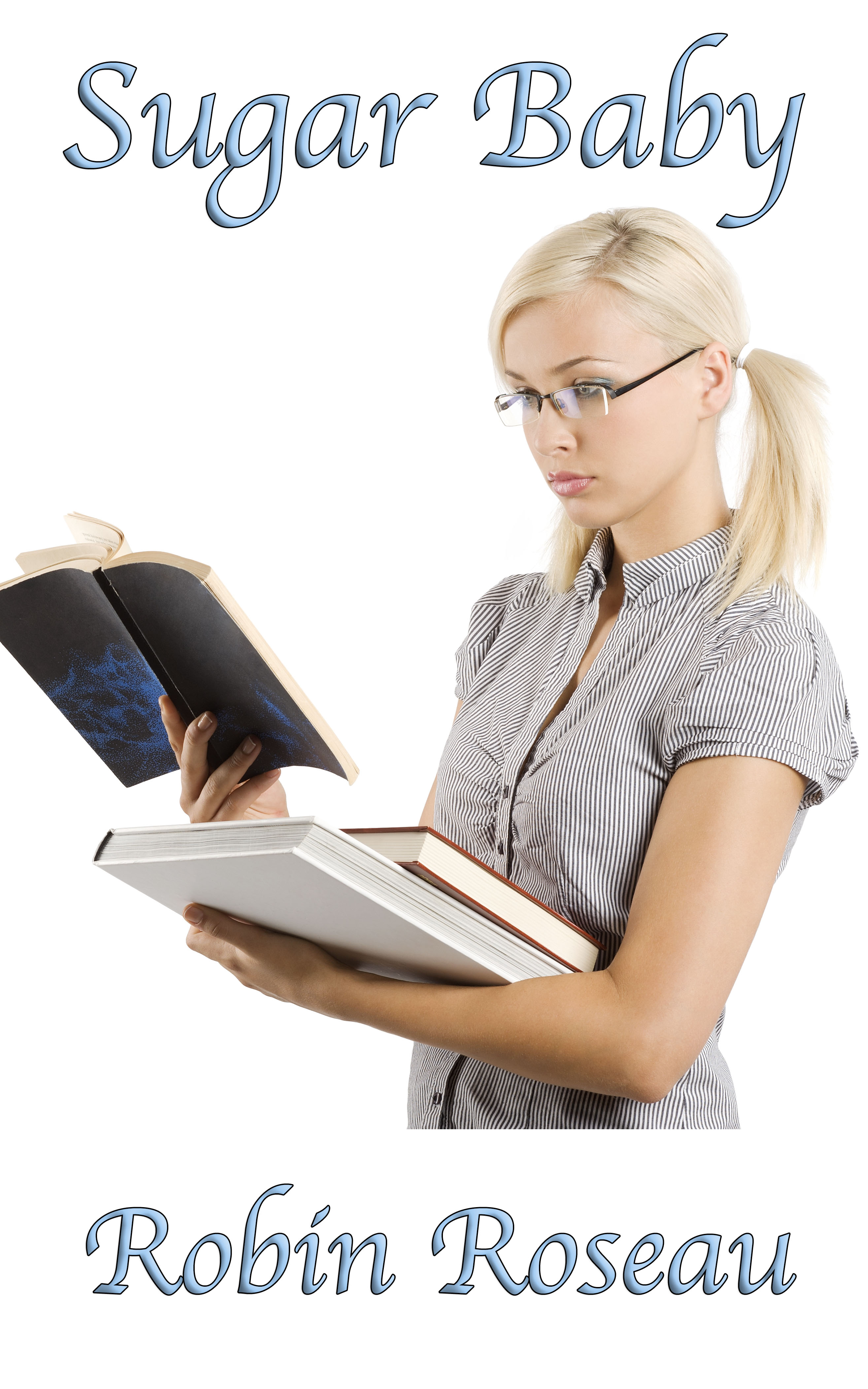 Life doesn't always go as planned. Midway through her college freshman year, Astrid Ann Ahlstrom faces a dilemma. A friend offers a solution, but one with moral implications. Whatever choice Astrid makes will control the direction of her life for years to come.
Astrid makes her decision and then must live with it, doing her best to make the most of it.
But life doesn't always go as planned.
This is a novel of 100,000 words. Live on Amazon. Click the image.
Oops
Well, I made a small mistake with
Omega Life
. Probably more than one, but this one was brought to my attention via email. It turns out the cover image I used was already used by another book within our genre. The other author politely asked me to make a change. So
Omega Life
will have a new cover. I hope you like it.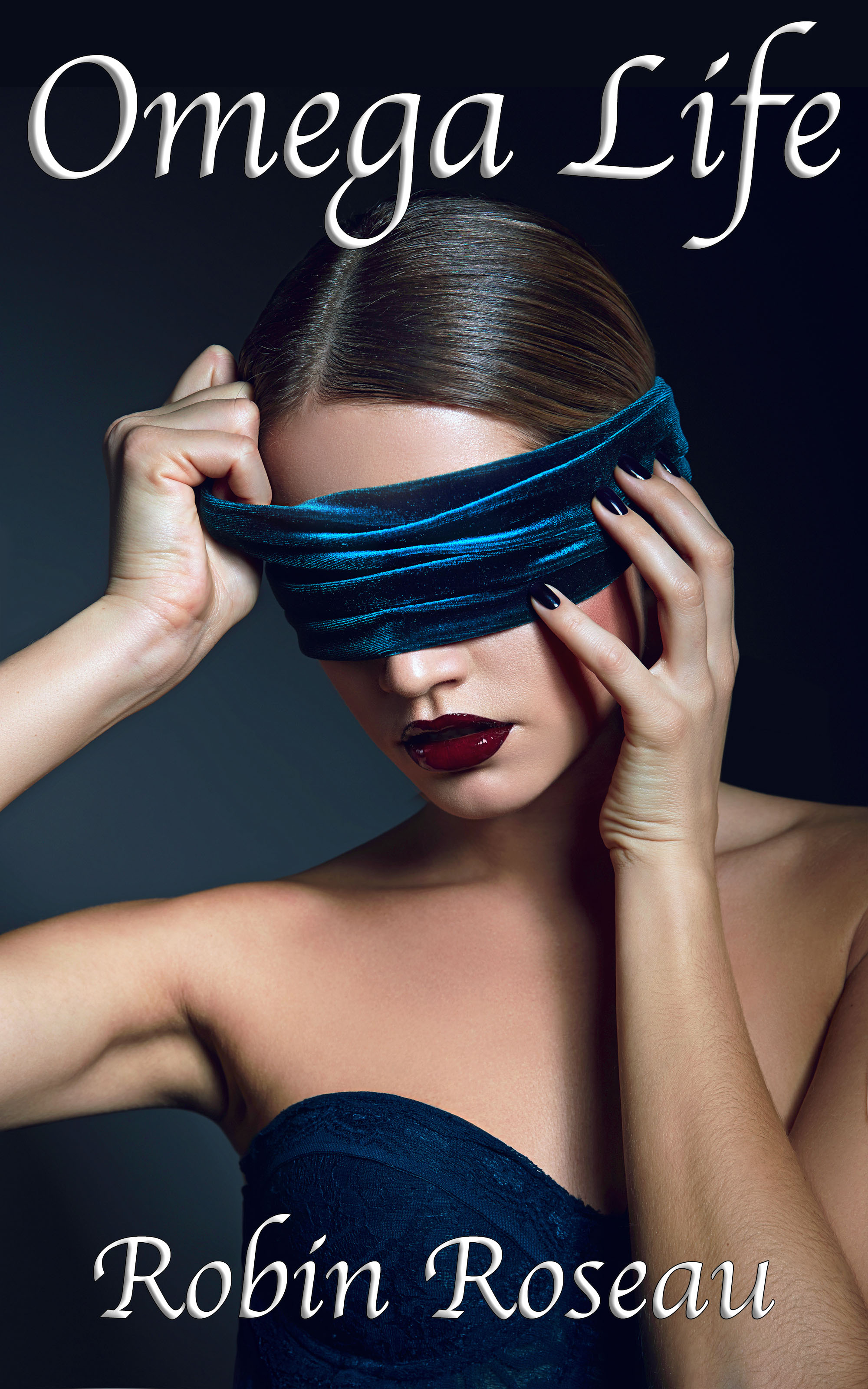 Omega Life is Available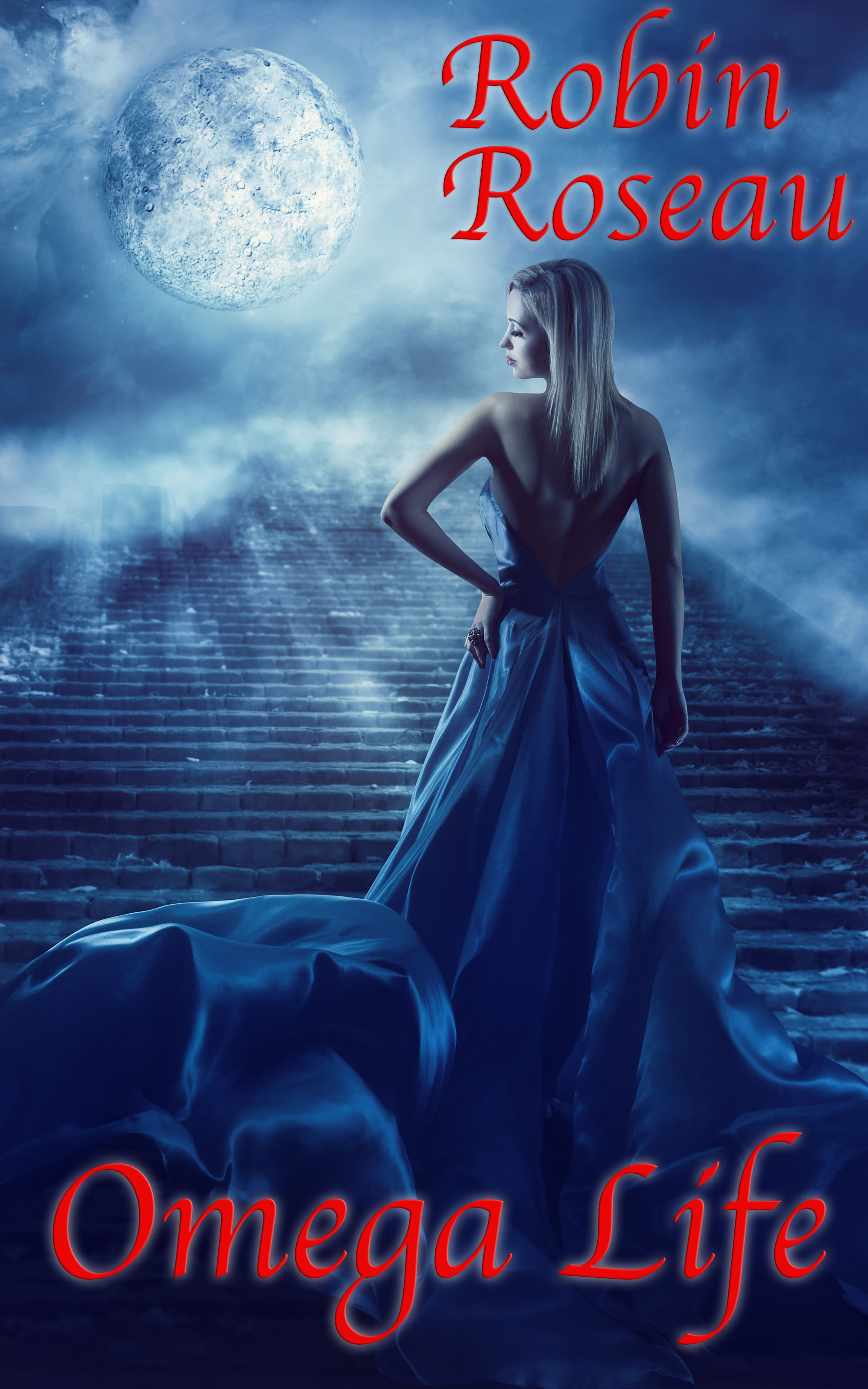 Omega Life is available from Amazon. This novel continues Bree's story as she continues to settle in with the wolves. She continues to explore her sexuality while trying to understand how an Omega fits into the pack.
Short Status Update
Hello, everyone.
Due to a variety of pressures, I've been a little burnt out. That has gotten better, as it always does. But while I haven't been writing as much as I usually prefer, I've been making some progress.
Omega Life is in the end stage of beta readers and the very final edits. It will be out this month. This is the second in Bree's series, which I think will have one more volume, currenty called Omega Choice.
And today I finished the first draft of a standalone novel called Suger Baby. This is a novel that explores questions of morality and points out that life is frequently not black and white. It's a bittersweet story. I'm not sure when it will go to beta readers, but I suspect it will be out in July.
I received a wide variety of email concerning my questions about the Selected series. Only one person who write told me she probably wouldn't read any more in the series, and one or two said they'd already stopped reading. For what it's worth, if you've read at least the first four or five stories, it's worth reading through the end of Yvette's story.
I don't know what I'll be doing, but I imagine there will be more stories in the series. When? No idea.
I'm not sure what will be next. I suspect Yalla and Nori will both receive further attention. Everyone is waiting for the third in the Pawn series, and I haven't set it aside. It will be out this year and possibly this summer. I expect at least one more volume, so I'll be renaming the current one. You'll know it's the last one when it's titled Queen.
I also have a fantasy novel rattling around in my head where the love interest is an organized crime boss. I'll let you think about that.
For now, understand that I deeply appreciate the support all of you shower upon me. Thank you so much.
Robin
Status Update: Mid-May
Okay, I've been a little quiet. I have things I'm working on, but life has been busy, and I've been a little burned out by everything going on. I promise you: I'm still here, and I'm still writing.
For now, I want to solicit opinions regarding the Selected series. When I first started it, I had no intention of it becoming what it has become, but it's been fun to write, and from the email I get, I think people find the stories fun to read. So, I'd love to hear what you'd like to see happen. I'm going to toss out some questions. If you write me, feel free to answer any of these questions you want, or none at all and take the conversation in an entirely different direction.
I don't promise I'm going to take all the advice I receive. In fact, y'all probably know by now I'm not going to. Instead, what happens is someone will say something that sparks a completely different thought, and a week later I'll come up for air and realize I've written a novel no one -- not even me -- anticipated.
I want to point out a distinction. I'm calling it part of the Selected series if it advances the story arc. If it's more or less a one-off, then it's part of Tales From Beginnings.
So... questions, in no particular order. Answer the ones you think would be fun to answer.
Would you like to see more in the series? I imagine you're not likely to reply if the answer is 'no', but maybe you want to encourage me to focus efforts elsewhere. That's fine, too.
Do you want to see more Tales From Beginnings? In a way, these are basically, "more of the same", but with fresh characters.
Are there any characters you'd like to revisit?
How about any particular species?
In the earlier books, I talked about interstellar war. I haven't pursued that. How much interest do you have in coming back to that?
Something to consider... I've already indicated what a relationship with the Whiteblacks would be like. If I brought them in as the principal love interests, then the story might be different from past stories, but it would be similar building blocks. Similarly, a Komodo relationship would involve a similar taking. I really like both species, and so maybe it would be okay if the stories held similar themes from the ones we've already experienced. How do you feel about that?
If I've got you thinking, I'd love to hear what you have to say. You don't have to answer my specific questions. They're really just an attempt to get you thinking a little. I'm far more interested in hearing how you feel than having specific questions answered.
Robin
An Interesting Question
Here's an interesting question for you. Imagine a species that is very furry. They wear no clothing either for modesty or protection. They don't sleep under blankets.
So my poor hero is now a guest in their village and is looking for something to keep her warm at night.
And I have no idea what she should find.
My Soul To Lose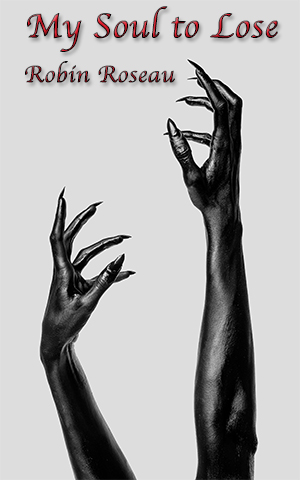 Detective Teigan St. Claire of the White Collar Crimes division has lost her game with the demon, Evaline. Her soul is forfeit.
But not all demons are created equal, and life as Evaline's pet is a far better experience than Teigan would have expected.
Things change.
This is a novel of 130,000 words and is the sequel to My Soul to Play.
Warning: The cover image is more than a hint. This is a dark novel.
To be taken to Amazon, feel free to click the cover image.
Lace and Encircled
I just hit Publish on two books. I'll update when they're live, and I can provide links.
Lace is an odd little fantasy novella of 30,000 words.
Encircled is a fantasy novel of 175,000 words. Don't buy it. How often does an author tell you not to buy a book?
It's weird. At times, it's offensive. In short: I read a story that really, truly offended me. And like I've done before, I couldn't stop thinking about it, rewriting the story in my head. I couldn't stop thinking about it until I wrote my version. So I did, but I kept many of the themes from the original story, putting my own spin on them. But those elements are still there.
There's sex. Some of it is pretty kinky. One of my beta readers admitted it was a very guilty pleasure to keep reading. She also told me that I'm going to get heat for writing it.
Both books should be available for download from Amazon by morning, March 1.
In the meantime, what else is pending? Well, My Soul to Lose is with the final beta reader, so it should be out soon. Nothing else is close, but I'm working on several things, so hopefully we'll see one new book in March and one or two in April.
Robin
February 28, 2018
Last Eight Days
On January 31st, I created a new Word document, Encircled.docx. It was one of those stories I couldn't get out of my head, one I didn't want to write, but I couldn't work on other things as long as it was pressing at me. I didn't want to write it, as it was in response to a very, very annoying story I'd read, written by a sociopath, or at the very least, someone who enjoys writing about sociopaths.
Moments ago, I wrote the last line. 150,000 words in eight days. That's over 18,000 words a day. I don't want to even think about the quality of the writing. Sleep is overrated, right?
I don't know if I'll publish this one. I had to write it to get it out of my head, but remember the birth. It's weird. It includes bad things. It includes many of the elements of that story that I hated. But instead, it wasn't written by a sociopath, or at least I hope I'm not a sociopath. But instead of a victim that passively lets bad things happen to her, screaming like a helpless, weak victim, my main character accepts what she can't change and influences events to achieve the best possible results.
At the end of the story, the results in many ways mirror the results in the story I hated. But in many ways, very important ways, they are quite different.
But it's weird. Really weird. At least it's out of my head. I can focus on the rest of life. I can respond to email backing up. I have beta readers from two different novels who have written me, and I've ignored them. (I'm sorry.) It might take me a day or three.
I don't know if I'll edit this enough to let the betas touch it. I might just stick it on a shelf. Or maybe I'll edit it ligthtly and then make it available from my web site. If you don't have to pay for it, you can't complain if it sucks.
Oh. The story I read was about 10,000 words. I kept thinking, "In the end, the evil queen dies." I kept reading, waiting for good to prevail and the evil queen to get what she has coming. No. In the end the evil queen cackles gleefully and goes about engaging in more evil. However, to tell a mirror story, I needed 150,000 words. It's sort of like this blog post. Too long by a factor of ten.
Oh. And we're not sure if the queen is evil, or if she's cackling at the end. You'll hate it.
Robin Roseau, Feburary 7, 2018
Lace: A Tease
I didn't want to be here. I really didn't want to be here. I'd been given little choice. Mother had crossed the wrong woman, and to save her, I'd been offered on a silver platter.
My Soul to Lose is in Beta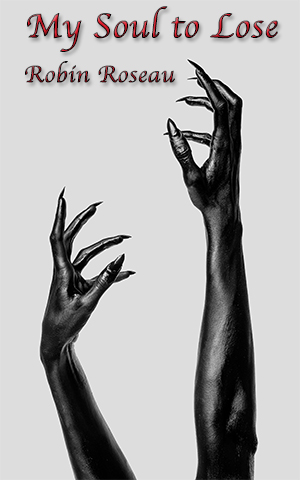 My Soul to Lose, the sequel to the story about Detective Teigan St. Claire and the demon, Evaline, went off to the first beta reader tonight.
Thank you to a Beta Reader
I messed up.
I sent a copy of Lottery to a beta reader. I was a little concerned about some of it, so I asked for feedback. I received helpful comments back, and I had intended to add a "Thank you" section to before submitting it to Amazon last night.
Well, I messed up and forgot that last part. So I'm going to offer my thanks here.
DW: Thank you. Your help was deeply appreciated.
Robin
As if Jaguary and Searching the High Seas weren't enough...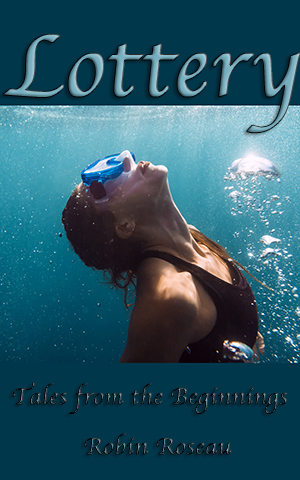 As if putting out Jaguar and Searching the High Seas this month wasn't enough, Lottery is now also live!
"I won the alien lottery, Priscilla!" Mercy told me, the excitement clear. "Ten days at Beginnings." She grinned. "For two. Be my plus one."
Adventures of a livetime have started with less announcement than that, but not very often.
Lottery is the first in a set of stories set at Beginnings, the alien resort from the Selected series. These stories can be read in any order after one has read the Selected series through Beginnings. Lottery is 90,000 words. The stories are meant to be shorter and simpler than the novels from the Selected series.
In this story, we'll spend a little time with some of the familiar species from Selected while getting to better know a few others.
Searching the High Seas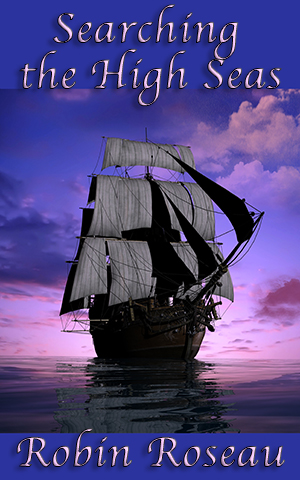 The long wait is over! It's been nearly five years since we first met Rani and Sorri. Now, finally, their story continues.
After being left behind on the docks of Southgate, Rani Karden struggles to put her life back together. Glora and her family provide a loving safe haven, but Rani is unable to forget Fleetwind's captain.
But then, Minori asks the right questions, and Rani realizes she is the key to ending the wars that victimize the women and children of Norida.
And Fleetwind is the lock.
This novel of 220,000 words continues the story of Rani Karden and Sorri Westmere.
And their friends.
Free Download: Fox In Hiding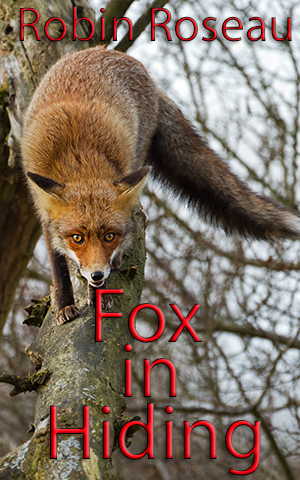 Michaela is frustrated and needs time away from the wolves. The wolves, of course, have a different plan.
I wrote this short several years ago. It's a portion of the "Michaela frustrated with Lara and Elisabeth" theme. The two have since moved past that, having found a sort of peace that works for them. This is from a time before they worked out that peace.
I am making this short available for free download from my site. Click the cover for a Kindle-ready version.
Robin
Searching the High Seas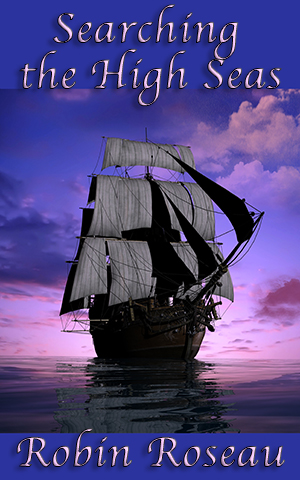 In final edits. Available soon.
Also coming soon: Omega Born, which is near final edits. This is a Selected novel.
Offering Thanks
I don't always say this, and it may sound like an empty platitude, but this is from my heart.
You guys are fabulous.
I am so amazingly lucky, and I recognize that. I never lose sight of how fabulous it is to have all of you supporting what I do.
I've wanted to be a writer since I was about 7 years old. I have a voice that is distinctly mine, and it's not the sort of voice that an editor is necessarily going to take a risk on. The big publishers never would have given me this opportunity.
But every time you guys read one of my stories, you decide to help me continue to write more. Each of you contributes to my being able to write more stories.
It doesn't stop at that, either. I receive frequent words of encouragement. I don't get tens or hundreds of emails a day, but I get a few a week, and it's enough to help me remain connected with all of you. When life has been sort of shitty, one of you has written an email telling me how I've helped you, or how much you love my stories, or something.
Some of you have written to thank me for giving you something to read while you were sick. One of you made me cry while I read your letter. My heart went out for you while you told me what you'd been facing, but you were writing to thank me.
I don't say something every day, but I don't forget. I don't forget how lucky I am to have all of you.
So I'll say it now, again: thank you to all of you.
Robin