Hi, folks. I thought I'd write a little pre-Christmas post, or perhaps it's a post-Thanksgiving post. I wanted to let you all know how much I appreciate your support over the years. You make it possible for me to do what I love doing. I couldn't continue to write my stories without your continued support. So thank you so much.
I do want to ask for a tiny bit more help in two ways. The first is what prompted me to begin this post. Last night, when looking for a little before-bedtime reading, I discovered this at Amazon: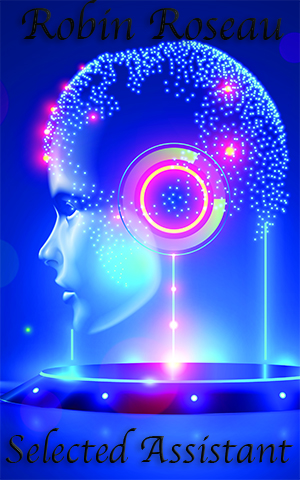 I was rather pleasantly surprised by that number 1. I had no idea and wasn't remotely expecting it. Again, thank you. You're the reason for my lovely surprise last night. And now, my request.
I don't stalk my own books. Those little surprises don't last very long, replaced by some other book, so I rarely see when one of my books climbs the charts. So if you ever see a little #1 like this beside one of my books, please, drop me a note. Someone else may beat you to it, but I suspect most people expect I already know. I probably don't. In advance, thank you.
Now, the other thing. You've probably heard this from me before. Reviews. People do look at the number of reviews when picking what to read next. If you like my book, it's appreciated if you take a minute or so to write something. "I enjoyed this book. It made me feel good." That would be a great review. Or made me think. Or whatever you felt from reading the story. Or just say, "I'm looking forward to more." Or "I laughed." So, if you can, please leave a review. It doesn't need to be creative or exhaustive. It just needs to come from the heart.
I'll close with a status update. I'll probably do an end-of-the-year review in a week or two. But my status right now... I have Ressaline Tiara parts one and two with the beta readers. This is told by Darfelsa. She has adventures. I hope to get both volumes out by the end of the year.
Beyond that, I'm working on a bunch of things, but nothing is close. I've been pulled in a lot of directions, and after getting 15 books out this year, I've needed a little break.
For those wondering, however, yes, there will be a Jaguar 2. There is a Fox book coming. Hopefully both will be out next year. I also have plans for the third in Bree's story, but I haven't started writing.
I hope to get Nori's story out next year.
In the Ressaline arc, I have two more in mind, one told by Valsine and one more told by Ahlianna. After that? We'll see. I have nothing planned, but I do want to write those two, so I can settle things.
I'm also working on Through The Portal. It will be out next year.
I have about 10,000 words in the third Privateer story completed.
The Pawn series should wrap up next year, one or two more novels.
And a few other things that I'll mention when they're closer.
For now, I hope you're all having a good December. As I write these words, it's snowing like crazy.
Thank you so much.
Robin Roseau