Last night, I hit Publish on this: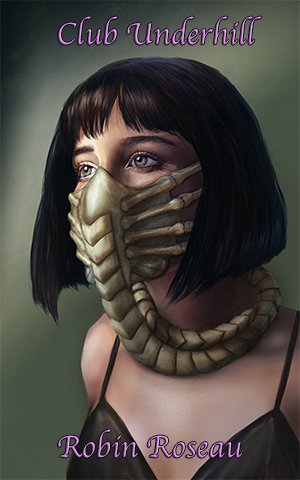 First, I want to say this. The cover art is by the very talented Serene Yoshiko. You can find more of her work at:
Inspiration for my books comes from many sources. Most of my books are entirely from within, although there may be outside influences. Other books are definitely inspired from the outside. Club Underhill was inspired by an image I saw of a facehugger mask being sold on Etsy. Once the book was written, it was time to think about covers. I was already familiar with Serene's work, so I had the person who helps me with things like this ask her if she'd like to do this cover.
I absolutely love what she produced. It is perhaps the most dramatic cover I've had. She's an amazing artist. I very much hope to have more covers form her art. If you like what you see here, and you want to help support a great artist while receiving a steady stream of art in your inbox (much of it not-safe-for-work), pop over to her Patreon page.
But I was talking about inspiration. I wasn't only aware of Serene's work. Her art inspired two entire novels. One is in edits and will be going to the beta readers very soon. I'll finish the first draft for the other probably today. I hope Serene will produce covers for them. I can't use the original works because, well, copyrights. Plus see previous comments about NSFW.
I can't actually embed the images in question, but I think these links work.